In Memoriam
Remembering
Bluma Goldberg and Marie Gross
---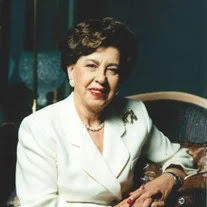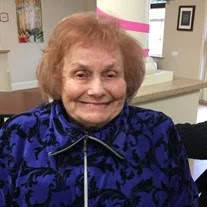 The Columbia, South Carolina community mourns the loss of two Holocaust survivors, Bluma Goldberg and Marie Gross, who left us on January 21, 2021. Both of these incredible women will be greatly missed by their family, friends and community. As time continues to pass, so do people's memories and understanding of the Holocaust. This Foundation will continue to honor their memory by keeping the events of the Holocaust and its meaningful lessons alive in the classrooms and communities of South Carolina. We are dedicated to educate the youth in our state about these events and to teach them to become citizens who raise awareness and opposition to hate and discrimination of all kinds.
Our thoughts and prayers are with the Goldberg and Gross families. Please learn more about their stories of strength, courage, and love by reading their obituaries and archived history with the provided links. May their lives be an inspiration to others.
As chair of the Foundation, I personally am proud to have married into Bluma Goldberg's family. My mother-in-law, Cela Miller, was her sister. Together they survived the hatred inflicted upon them for just being Jewish. Bluma was our family matriarch for many years and our last physical link to our family's Holocaust history. A beautiful woman who bestowed upon her family much love. Along with their husbands, Felix and David, both couples immigrated to Columbia in 1949 sponsored by the local Jewish community. The couples became close friends with Dr. Selden Smith and he encouraged them to share their story with students, teachers and the community. Their video testimonies can be viewed by clicking the survivor/liberator link on this website.
Bluma Goldberg Resources
Dr. Marie Gross moved to Columbia in 2004 to be close to family. Her story of surviving under false identification is amazing. A very accomplished woman who after the war earned both a dental and medical degree. I fondly remember Mrs. Gross's smiling face at senior socials she enjoyed attending. Am honored to have known her.
Marie Gross Resources